Photographer John Boyd Ellis
John Boyd Ellis was born in Perry Iowa in 1894. He married Hazel D. Ellis and had two children, Clifford B. Ellis and Amy J. Ellis. Clifford would come to join John in his photography business later in his life.
John moved his family to Olympia Washington and attended both the University of Washington in Seattle and Western Washington University in Bellingham. He took a position as the principal of Marysville High School following his graduation but would leave this role in 1921 after purchasing a photography studio in Arlington Washington. Many of John's postcards feature the natural beauty and industry of the coastal Puget Sound countryside surrounding his home.
Postcards from John's Ellis Post Card Company are in the Real Photo Postcard style and feature subjects like street scenes from the 1920s-40s, logging trucks and equipment, mountains, and transportation.
When John retired in 1959, his son Clifford continued his legacy by producing postcards with modern subjects.
Notes and market conditions from North West Postcards
Postcards from the Ellis Post Card Company are very commonly found in the PNW. These cards were produced in sufficient quantities such that values on these cards rarely surpass $30. Many can be found on sites like eBay for $5-$15.
Additional Reading
"J. Boyd and Clifford B. Ellis photographs, circa 1945-1970" University of Washington Libraries, Special Collections. https://archiveswest.orbiscascade.org/ark:80444/xv66888
"ELLIS, Clifford Boyd - Personal Record" Anacortes Museum & Maritime Heritage Center. https://anacortes.pastperfectonline.com/byperson?keyword=ELLIS%2C+Clifford+Boyd
Dorpat, Paul. "Boyd Ellis forsook the life of a high-school principal in Marysville and bought the Photo Art Studio in Arlington" Seattle Times October 22, 2006. https://www.seattletimes.com/pacific-nw-magazine/mainstream-on-main-street/
Example Postcards
Subject: c.1950 Street Scene in Forks Washington (No. 5202)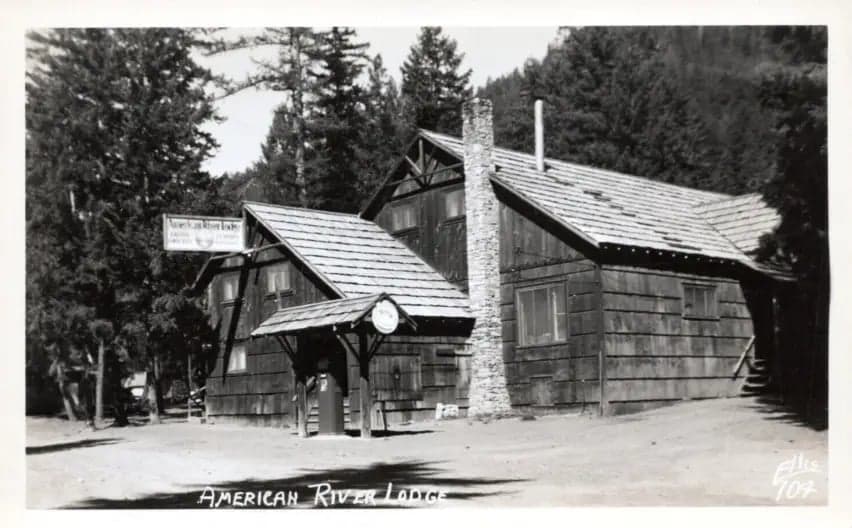 Subject: American River Lodge (No. 104)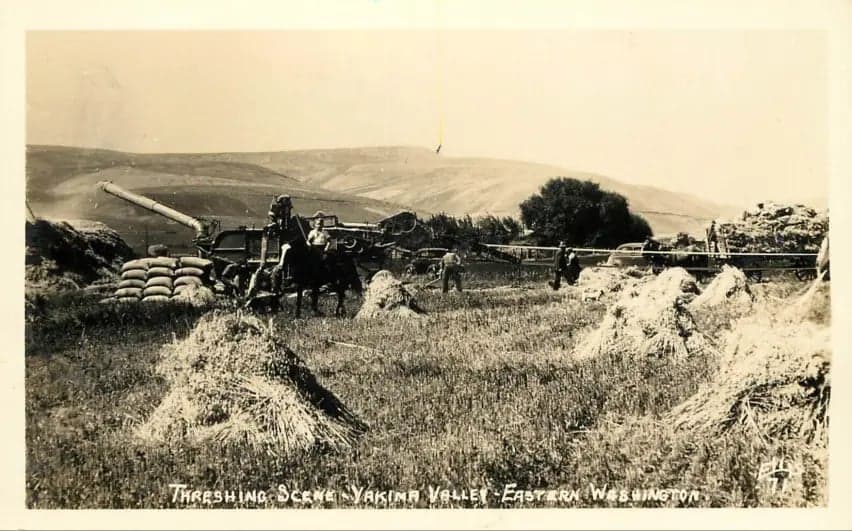 Subject: c.1930 Threshing Scene Yakima Valley in Eastern Washington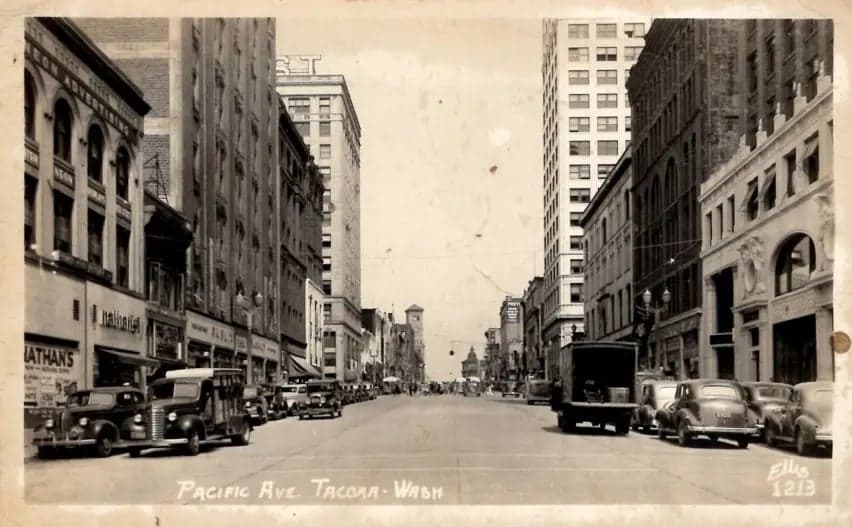 Subject: c.1930 Pacific Ave in Tacoma Washington (No. 1213)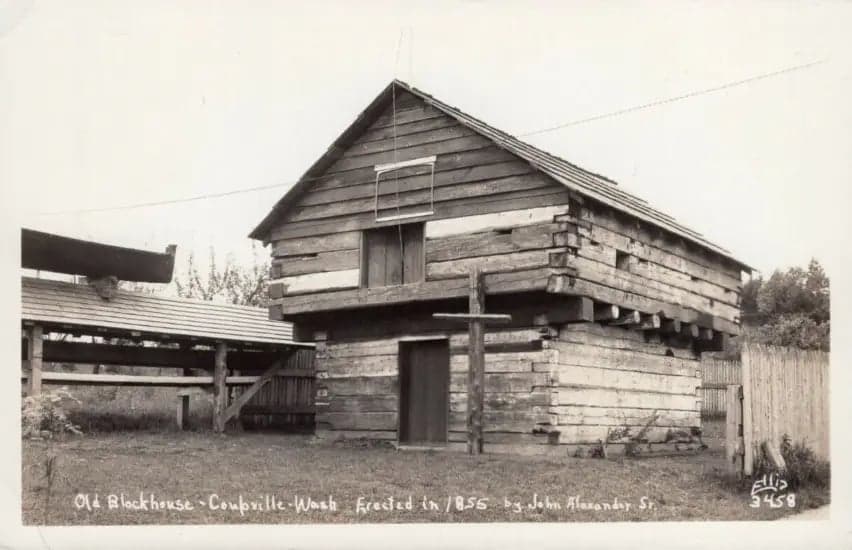 Subject: Blockhouse in Coupville Washington Erected in 1855 by John Alexander (No. 3458)
Subject: c.1950 Two men holding king salmon (No. 233)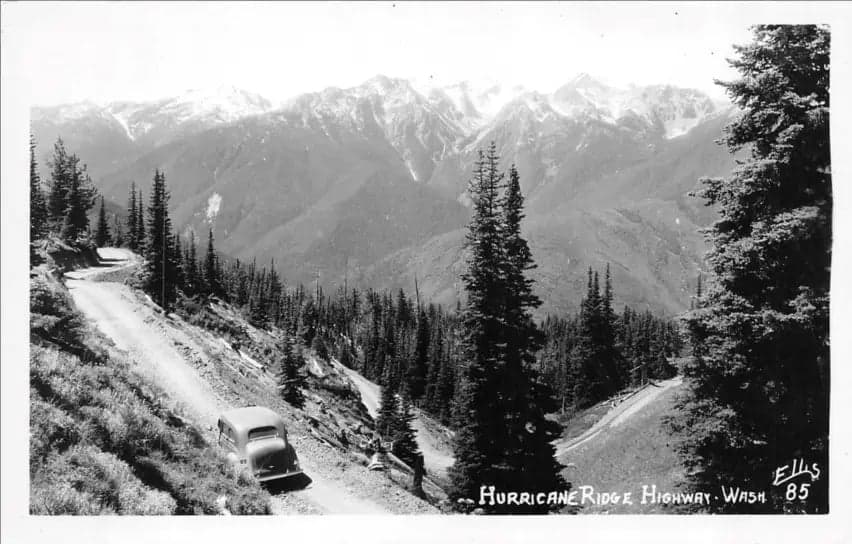 Subject: c.1940 Car on Hurricane Ridge Highway in Washington State (No. 85)