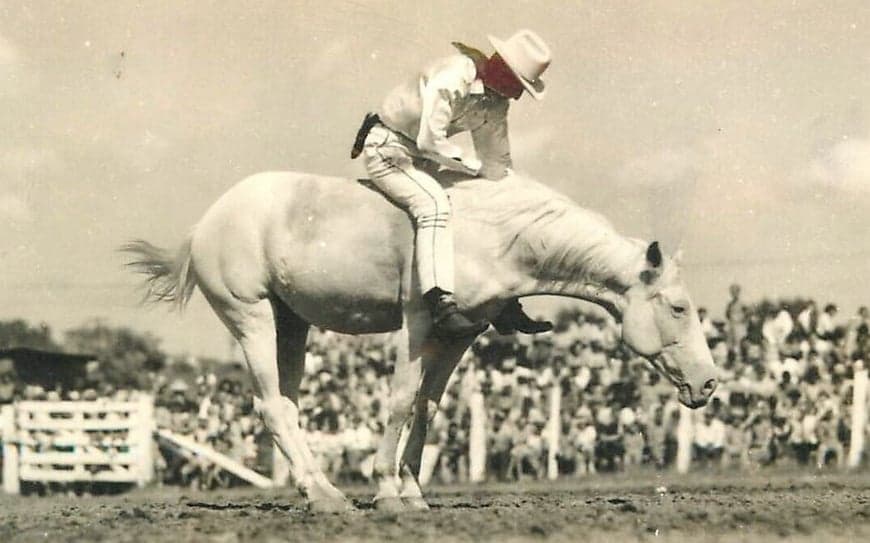 John Addison Stryker, Early Rodeo & Equine Photographer
John A. Stryker was born in 1883 in Rockford, Illinois. As a young man he joined the rodeo tour photographing western sporting events in small towns across Montana and Wyoming. It was during these early decades in his career when John would generate a large body of images that would be printed as postcards for many years following.
Stryker images are also found in larger print formats, though rarely in good condition. These images were developed during the rodeo events themselves and were posted for sale to the participants, families, and fans.
Later in life John would translate his experience photographing equine sport into a second career photographing horses for ranch owners in Fort Worth, Texas.
John A. Stryker died in 1974.
Notes and market conditions from North West Postcards
Unfortunately most of the John A. Stryker postcards that I find are poorly printed lithographic prints. That said, RPPC cards do surface from time to time if you keep your eyes peeled.
The lithographic items have very little value. Expect to find them listed on most platforms for $2-5. It's not clear to me why the quality of these items is so poor but there do have the feel of mass produced tourist cards on low quality stock paper.
Stryker's real photo postcards can demand higher prices but the market is thin. It's not unreasonable to see list prices between $10-25 USD. And, exceptional cards might sell for more given time on the market.
There is substantially more value in Stryker's original prints. Look for larger format images without postcard markings on the back. These are the photos developed for the cowboys and fans at the time of the event. Depending on the quality of the subject and condition, these images may have values in the hundreds or even thousands of dollars.
I have yet to find an original image from Stryker's later career  in Fort Worth. These would very likely be over higher quality, as John had many years of experience by this time and would be photographing posing equine for a discerning clientele.
Additional Reading
"Horse Country Photographers: John A. Stryker" The University of North Texas Library, date unknown. https://exhibits.library.unt.edu/horse-country-photographers/john-stryker/
"John Addison Stryker" Photographs Do Not Bend Gallery, date unknown. https://www.pdnbgallery.com/john-stryker-biography
Example Postcards
Subject: HARRY WILLIAMS ROPING BRAHMA CALF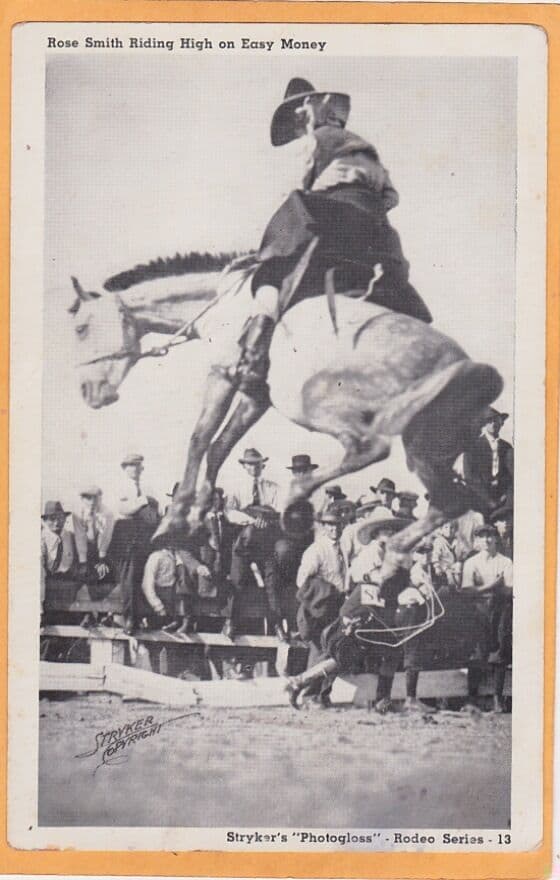 Subject: Cowgirl Rose Smith Riding East Money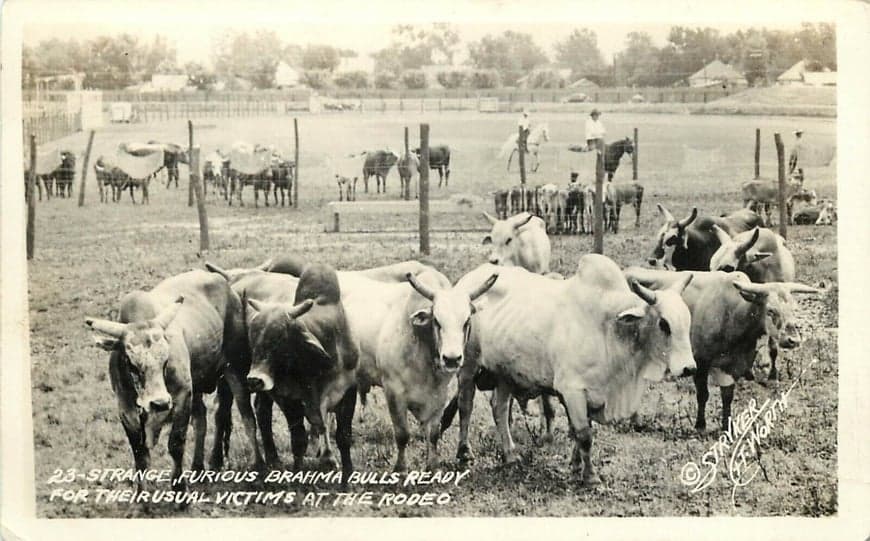 Subject: Furious Brahma Bulls Ready for Usual Rodeo Victims
Subject: World Champion Texas Rodeo Star Roping Six Horses Chet Byers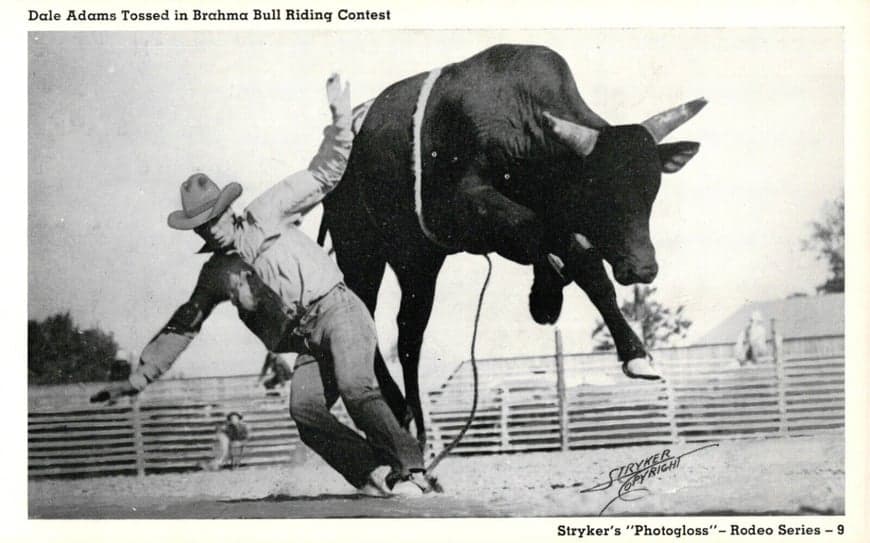 Subject: DALE ADAMS BULL RIDING CONTEST TOSSED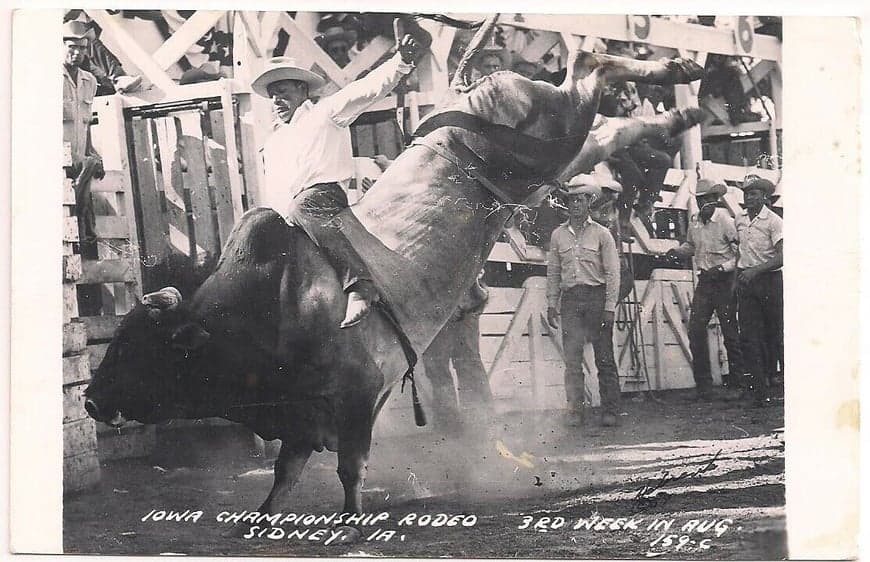 Subject: Sidney Iowa Championship Rodeo Bull